Regular price
Sale price
€6,39 EUR
Unit price
per
Sale
Sold out
Milk chocolate made of camel milk for children and people suffering from cow's milk protein allergy and lactose intolerance. CamelWay chocolate is produced without the use of preservatives and chemical additives. It is produced in Poland in a well-known chocolate factory. This unique product is handmade in a chocolate factory.

Ingredients:
sugar, roasted cocoa beans, cocoa butter, whole camel milk powder, emulsifier (sunflower lecithin), vanilla pod. Cocoa solids min. 44%.
Nutritional value per 100g:
energy value 2440 kJ/581 kcal
Fat 38g
of which saturated fatty acids 22 g
Carbohydrates 52g
including simple sugars 44 g
Protein 8.3g
Salt 0.34 g
net weight: 50g
May contain nuts.
Why Camel Milk?
- Because it is a deliciously tasting product, great for your immune system and easy to incorporate into your daily diet.
- Supports the treatment of autism.
- It contains 3-5 times more vitamin C and less saturated fat and cholesterol than cow's milk.
- It has 10 times more iron.
- There are no known allergies or side effects to camel milk.
- Free from β-lactoglobulin and β-casein, the most allergenic substances in cow's milk.
- It contains a lot of calcium, copper, magnesium, manganate, sodium, zinc and potassium.
- It is easy to digest.
- It has anti-inflammatory, antifungal, antiviral and antibacterial properties.
- It is rich in vitamins: A, B1, B2, D, E.
- It strengthens our immune system.
- It reduces the growth of cancer cells (proven studies).
- Lowers blood cholesterol.
- Contains lactoferrin.
Share
View full details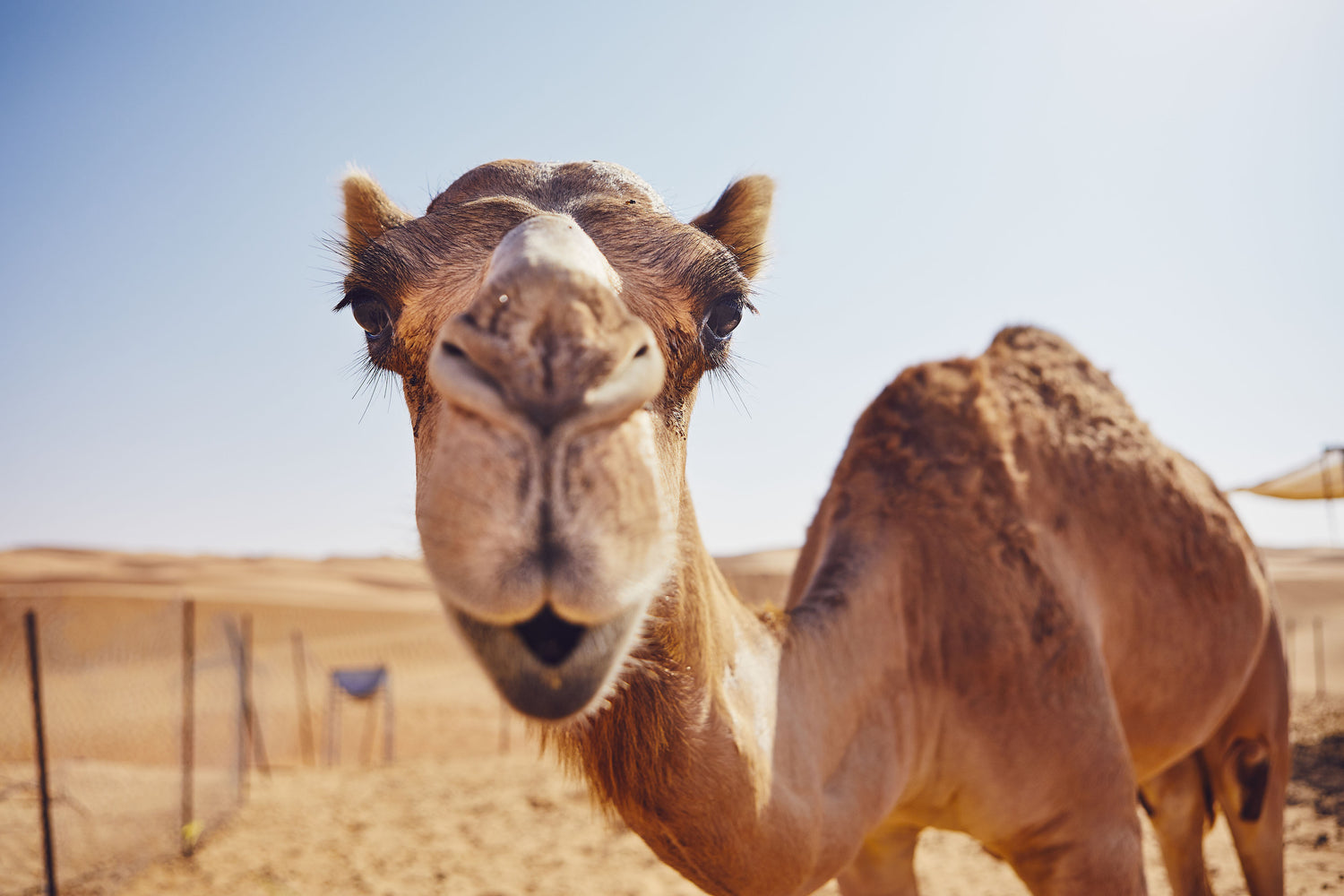 Why is it worth drinking camel milk?
Camel milk is a wonderful product that has many health benefits, tastes great and strengthens our immune system. It is the perfect addition to coffee, cereals or cocoa, and a glass of camel milk is the perfect substitute for cow's milk, which does not cause allergies.
Find out more about camel milk
Camel Milk for Autism

Autism or Autism Spectrum Disorder (ASD), a disease that delays development in the first three years of life, can have a negative impact on your entire future life. It has been scientifically proven that camel milk helps provide the body with key antioxidant and mineral nutrients that are beneficial in dealing with autism.


In addition, camel milk contains nano antibodies, which are powerful immune cells found only in camel milk. These immune organisms can penetrate human cells due to their very small size and can overcome antigens previously unrecognized by the body.

Lactose intolerance and camel milk

One recent study looked at a group of 500 people and their responses to different types of milk. Interestingly, some people have even had an allergic reaction to almond, soy or coconut milk!

In the same study, researchers found an excellent alternative: camel milk, which was the second least allergenic milk in this study (after human milk).

Camel milk does not contain β-lactoglobulin, the major allergen in milk proteins. People with lactose intolerance can digest camel milk more easily than cow's milk and, above all, it does not cause so many adverse reactions.
UPS courier shipping
All orders placed in our online store are shipped via UPS courier. Place your order, pay for it and we will do our best to ensure that you receive the ordered products as soon as possible! We ship our products to EU countries same, or next business day.

We will send you an UPS tracking number to your email address so you can track your package.